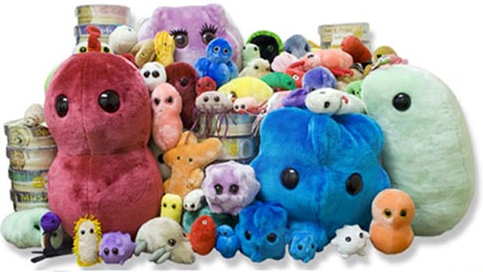 1. Phototropic bacteria, like cyanobacteria, made oxygen available on Earth 2.3 billion years ago. Without them, Earth would not be suitable for animal life!
2. Bacteria, fungi, actinomycetes, molds, and protozoa all play an important role in decomposing organic matter, breaking down the carbon, phosphate, and nitrogen to serve as nutrients for other living organisms.
3. Many cause diseases and death in animals and plants, which are then decomposed by other bacteria. It's all a part of a cycle.
4. Microbes are the bottom of the food chain. They serve as a food source for other tiny organisms, like amoebas and paramecia.
5. They play a role in climate change. As the global temperature rises, the carbon produced by decomposition enters the atmosphere as carbon dioxide through soil respiration. Carbon dioxide is a greenhouse gas that traps heat inside the Earth's atmosphere.