GIANTmicrobes Originals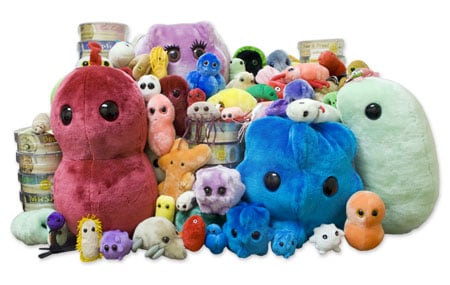 Welcome to GIANT microbes!®
GIANT microbes® plushies are stuffed animals that look like tiny microbes – only a million times actual size! They're humorous, educational, and fun!

Each of our GIANT microbes® plush stuffed toys comes with an image and information about the real microbe it represents. Our unique plush stuffed animals make great learning tools and toys, as well as amusing gifts for anyone with a sense of humor.

Available in standard plush stuffed toy size (approx. 5-7 inch) and also gigantic large plushies (2 feet!), there are over 150 GIANT microbes® plush stuffed animal designs. Search our site and find the microscopic plushies that are right for you! If you have any questions, please feel free to call us at 1-877-MICROBE.
There are no products matching the selection.